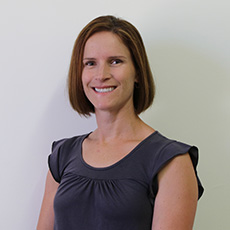 Ankle and Foot Health Group is the realisation of a dream for Anna. Growing up in regional Victoria, Anna aspired from a young age to become a podiatrist and have her own practice. After completing her secondary education in Victoria Anna moved to Perth where she studied at Curtin University and in 2005 completed her degree.
A country girl at heart, Anna is passionate about providing health care to regional communities so a move to Geraldton was step in the right direction to acheiving her goal and following her passion. During her first few years at the practice Anna spent time working in the Murchison and other regional areas of the Midwest which she thoroughly enjoyed.
Anna enjoys working in all aspects of podiatry and the challenge that goes with keeping people on their feet through all stages of life. Since having children, Anna has predominantly been working in a managment role and works part time as a podiatrist.
Anna enjoys keeping fit, camping and having lots of laughs with her husband and two daughters.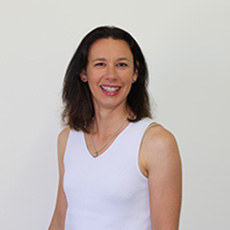 Ruth joined the team in July 2012. Stepping into the footsteps of her Grandfather, she developed an early interest in the medical field and improving peoples health.
Ruth qualified in 1997 at Plymouth University; she then gained Post Graduate Certificates in Sports Podiatry and Clinical Podiatric Biomechanics. Completing courses in functional orthotic therapy, mobilisation of the foot and lower limb and dry needling has enabled Ruth to further develop her practical skills.
Ruth has a passion for resolving pain and restoring function associated with musculoskeletal lower limb pain, foot and ankle rehabilitation and sports injuries, whatever your age or lifestyle. She also has an interest in surgery, and assists Peter Manuel (Podiatric Surgeon) in theatre on a regular basis.
Ruth loves the Geraldton lifestyle and beaches and in her spare time trains her dog in tracking as a member of Search Dog Australia.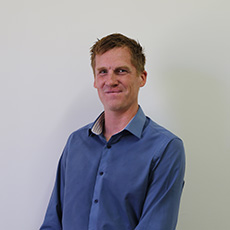 Gerrard has re-joined the team this year after spending 3 years working for a sports rehabilitation clinic in New Zealand. He had the opportunity to work closely with the All Blacks and their Super 15 teams.
A UK trained podiatrist, Gerrard has worked in a mixture of private practice, the National Health Service and he has undertaken a six month placement in Kolkata, India working with leprosy patients.
Gerrard has a passion for helping people reach their goals, be it the professional athlete who has become injured or the older patient who wants to stay active.
Outside work, Gerrard is a keen surfer and kite surfer and can usually be found down the beach somewhere chasing waves. He also enjoy snowboarding and mountain biking, preferably when it's nice and muddy. Travel is a huge part of his life; he loves exploring new places and getting to know new cultures.